Description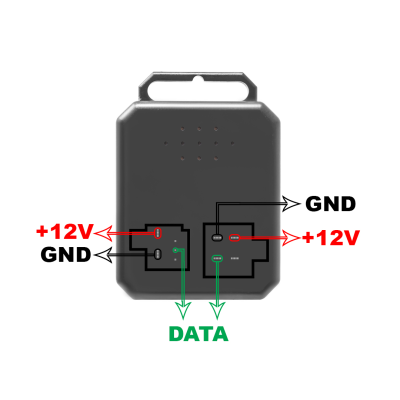 Mercedes Esl Elv Electronic Steering Lock Overview:
Mercedes W204 Steering Lock Fatal Error May Be a One of the Foremost Frequent Problems in Mercedes Benz Starting System for Mercedes W204, W207 & W212 From 2007 to 2014.
Mercedes Benz Dealer Got to Order New Steering Lock Unit and Program It Which Is Simply an Excessive Amount of Costly and Required While of Waiting.
Using This Mercedes Benz Elv Emulator, You'll Program It Straightforward & You'll Reprogram It to Other Vehicles Once Needed Straightforward.
Mercedes Steering Lock Bypass Emulator Will Make Your Job Easier and Faster, Mercedes W204 Esl Bypass Was Never That Easy, Using Emulator W204 Mercedes It's Safer and More Durable Than Mercedes W204 Elv Repair Since You'll Not Get Any Mercedes W204 Esl Problem
Mercedes W204 W207 W212 W176 W447 W246 Esl Emulator Main Features:
Mercedes W204 Steering Lock Emulator Is Very Simple and Easy to Use
Mercedes W204 Elv Steering Emulator Support Most Kinds of Mercedes Key Programming Devices
Mercedes W204 Emulator Are Often Reprogrammed Several Times
Mercedes W212 Elv Emulator Light Helps You to Figure Out the Status of Elv Programming
The Way to Use & Fix Mercedes W207 Emulator:
Unplug the Elv Wire From the Car Steering Lock Unit
If Vehicle Steering Loch Is in Lock Mode Steering Lock Must Be Distant From the Car
Calculate Mercedes Eis Password Using Mercedes Key Programmer
Mercedes Esl Emulator Programming Must Be Done Using Mercedes Key Programming Device
Connect the Mercedes Elv Emulator to the Car and Start the Car.
The Mercedes C Class Steering Lock Emulator Is Reprogrammable and Should Be Reused Again After Programming.
Mercedes Steering Lock Emulator Light Behavior.
After Programming Elv Emulator Mercedes & Connecting It to the Car, or to the Testing Cables, Insert the Car Key to the Switch.
If the Emulator Elv Mercedes Benz Light Turn Green That Mean Programming Is Completed Perfectly, and Thus , the Car Is Ready to Start Out Out
If the Mercedes Eis Emulator Light Turn Red That Mean Programming Procedures Isn't Done Well or the Key You're Using Doesn't Belong to the Same Eis / Ezs
If the Mercedes Elv Emulator W204 Light Doesn't Turn No You Would Like to See the Power the Availability of the Car or the Cables
Mercedes Benz Steering Lock Emulator Supported Eis / Ezs
Elv Emulator Mercedes W204 Eis
Elv Emulator Mercedes W207 Eis
Elv Emulator Mercedes W212 Eis With Steering Lock