Description
MaxiCheck MX808S 2023
1. 100% Original Autel unactivated device:
We are an Authorized Distributor of Autel Brand, 100% Brand New Autel Original Genuine with software update and warranty. If not, Double compensation will be provided!!!
2. Warranty and Update service:
1-Year Warranty and 1-Year Free Software Update for MX808S. After you receive the scanner, You can Register the machine's S/N serial number on the Autel official website, Then you can get Free Software updates and Warranty service immediately.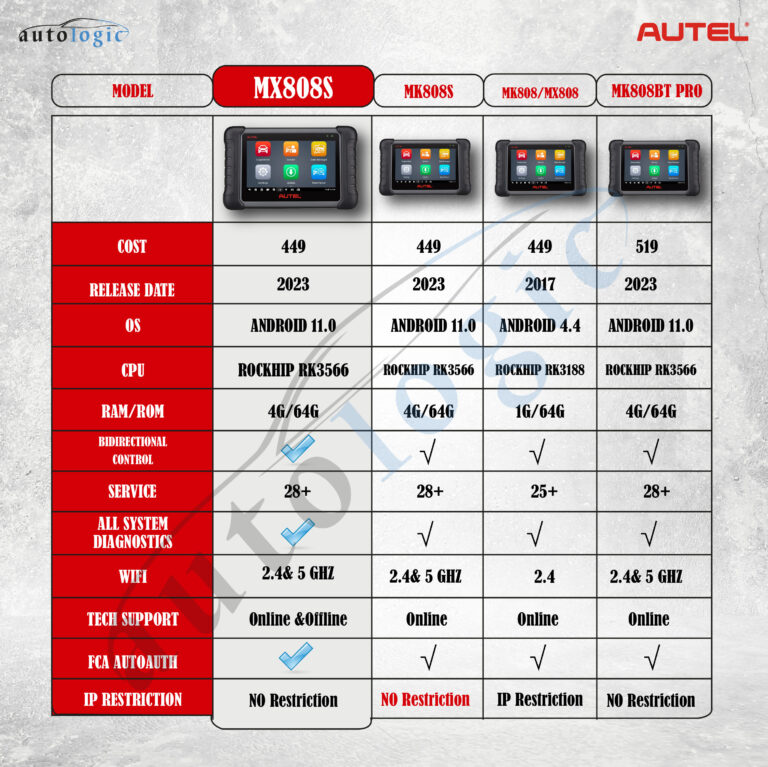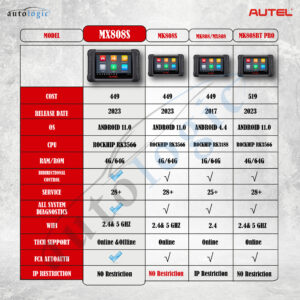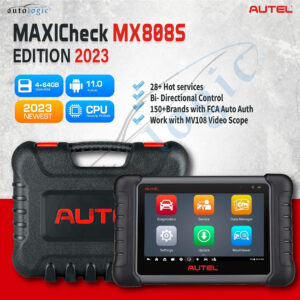 Autel Scanner MaxiCheck MX808S:
Installed with a fast quad-core processor, MX808S offers maximum convenience and swift diagnosis. The intuitive user screen makes using the device effortless through a 7-inch LCD touchscreen that displays at 1024 x 600 quality.
Together with the ability to quickly read and clear DTCs for all available modules of the majority of the makes and models on the market, MX808S provides you with superior special functions, including Oil Reset, EPB (Electronic Parking Brake), SAS (Steering Angle Sensor), BMS (Battery Management System), DPF (Diesel Particulate Filter), IMMO, and TPMS (Tire Pressure Monitoring System).
Optimazed newest Software version. No need to upgrade to get new added functions such as bi-directional control, Digital Inspection, special functions and FCA Auto Auth.
MX808S Updated Hardware:
➢ Upgrade Android 4.4.4 version to Android 11.0.
➢ Maximize 1+64GB to 4+64GB Memory.
➢ Renewed CPU from ROCKCHIP RK3188 to RK3566.
➢ Dual Frequency 2.4/5.0GHZ Wi-Fi.
➢ 7"Touchscreen with 1024*600 Resolution.
Bi-Directional Control (Active Test):
2023 automotive diagnostic tool MX808S has been added the new function Bi-directional Contro, can output the commands to ECUs, read the ECU data and monitor the operation of the actuators. Through active tests, also called actuator tests, this bi-directional diagnostic scanner can precisely locate the car problems, letting you quickly know whether a specific system, component, or subsystem is functioning properly or not.
Active tests are often widely performed on different parts,
such as: A/C Configuration; Adaptive Headlamp Adjustment; Window Wipers Setting; Doors Turn on/off; Sunroof Switch on/off; Mirrors Folding/Unfolding; Active tests on Interior lights, inside mirrors, steering wheel heating, windows, horn, etc.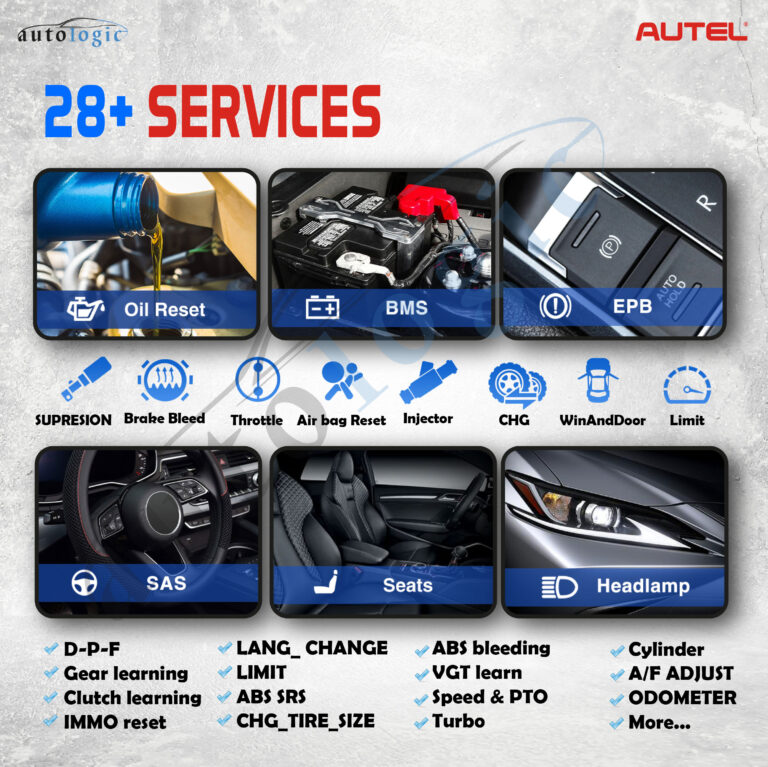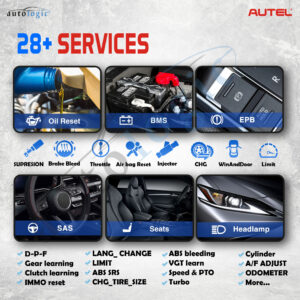 36+ Service Functions:
Autel Scanner MX808S 2023 Newest Version offers over 36+ services function and is the most cost-effective diagnostic scan tool in the market. Here below is some of the most popular services: Oil Reset, EPB Reset, TPMS Reset, ABS Bleeding, IMMO (basic), BMS Reset, Throttle Matching, Injector Coding, SAS Calibration, Suspension Calibration, Trans Adaption, Airbag Reset, ABS & SRS, WIN DR Roof, Seats Calibration, Language Change, Headlamp Matching, CHG Tire Size, TEC Learn, Cylinder, Turbocharging, Clutch, A/F Setting… Constant Updating for More Functions.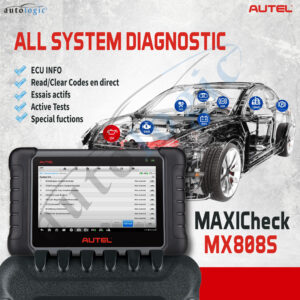 OE-Level All Systems Diagnostic:
Autel all system diagnostic tool MaxiCOM MX808S works well on 150+ car makes and models worldwide (1996 and newer) to read/ clear codes, read ECU info., view Live Data, do active tests, and perform special functions for all available systems, allowing you to repair cars with dealer-like capabilities. This Autel diagnostic tool can
➢ Read / Clear DTCs to locate problems and clear the codes after certain repairs.
➢ Read ECU Information of the control units including unit type, version numbers, etc.
➢ View Live Data of each parameter item in various modes, such as text, waveform, or combination (4 in 1 data stream).
➢ Active Test/Bi-directional Control to accurately figure out whether a specific system, component, or subsystem in certain parts goes well or not.
➢ Special Functions to do various daily automotive maintenance functions on certain systems.
It will scan all available electronic systems of cars and troubleshoot the issue in minutes:
Engine, Auto Transmission, Anti-lock Brake System (ABS), Electronic Parking Brake (EPB), Battery Manage System (BMS), Tire Pressure Monitoring System (TPMS), Supplemental Restraint System (SRS), Immobilizer, Suspension, Cruise Control System, Steering Angle System, Air Conditioning System, Audio System, Body System, Gateway, etc.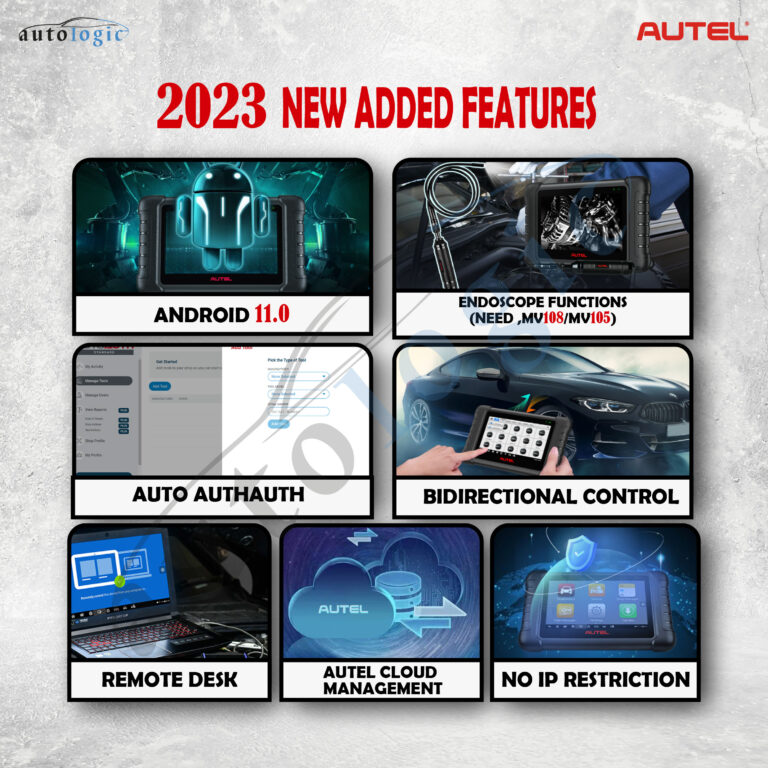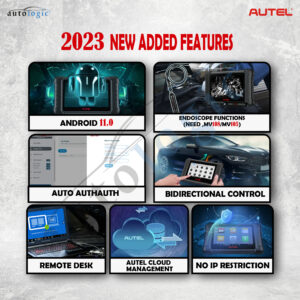 This 2023 new scan tool MX808S also supports FCA functions, allowing you to pay to clear codes, do bi-directional control (active tests), and perform special functions for Chrysler FCA models after 2018 without special adapters. *AutoAuth account needs to be purchased by yourself. This function is compatible with Chrysler, Dodge, Fiat, etc.
Digital Inspection: Work with MV108:
The Digital Inspection application configures the MX808S iagnostics Device to operate as a digital video scope by simply connecting the tablet to a Digital Inspection Camera. This function allows you to examine difficult-to-reach areas normally hidden from sight, with the ability to record digital still images and videos, which offers you an economical solution to inspect machinery, facilities, and infrastructure in a safe and quick way.
Support Protocols:
ISO9141-2, ISO14230-2, ISO15765, K/L-Line, Flashing Code, SAE-J1850 VPW, SAE-J1850PWM, ISo11898(Highspeed, Middlespeed, Lowspeed and Singlewire CAN, fault-tolerant CAN) SAE J2610, GM UART UART Echo Byte Protocol, Honda Diag-H Protocol,TP2.0,TP1.6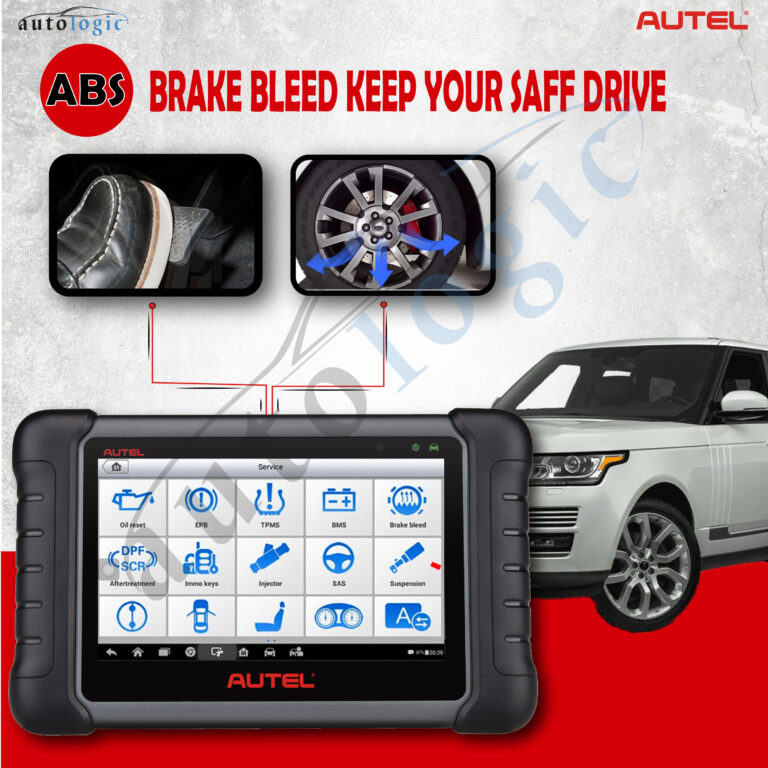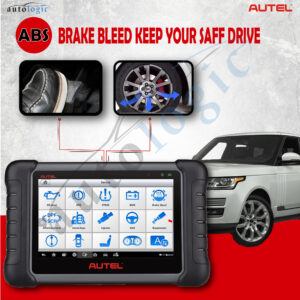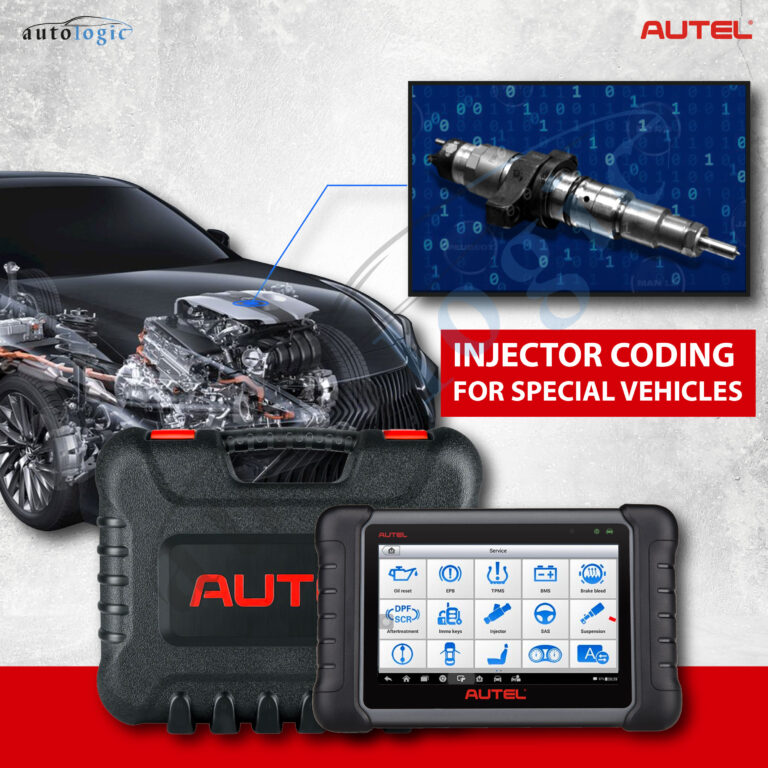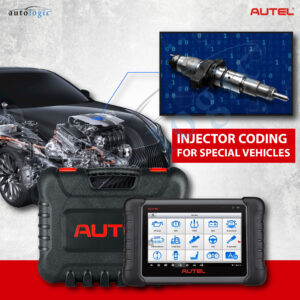 Injector Coding:
When an injector is repaired, its operating characteristics change significantly. Therefore, it is very important to assign a new code C2i or C3i to the injector to properly reflect the performance of the repaired injector. Autel MK808 is able to do the job for your car.
ABS Auto Bleed:
Autel MX808S enables technicians and home mechanics to bleed air out of the ABS module and saves you time and money paying a visit to dealership.
Unmatched Vehicle Coverage:
The 2023 newly upgraded scanner MaxiCheck MX808S positioned itself as the scanner to pursue unmatched vehicle coverage and works well on 150+ car brands, 10000+ American, European, and Asian car models, and even some of the latest car models.
2022-2023 Latest Car Models:
Autel MX808S car scanner can diagnose some latest car models, such as Ford F-150 2022, Ford F-750 2022, Ford E-Series 2022, Dodge D2-Ram 3500 Pickup 2022, Ford F-650 2022, etc.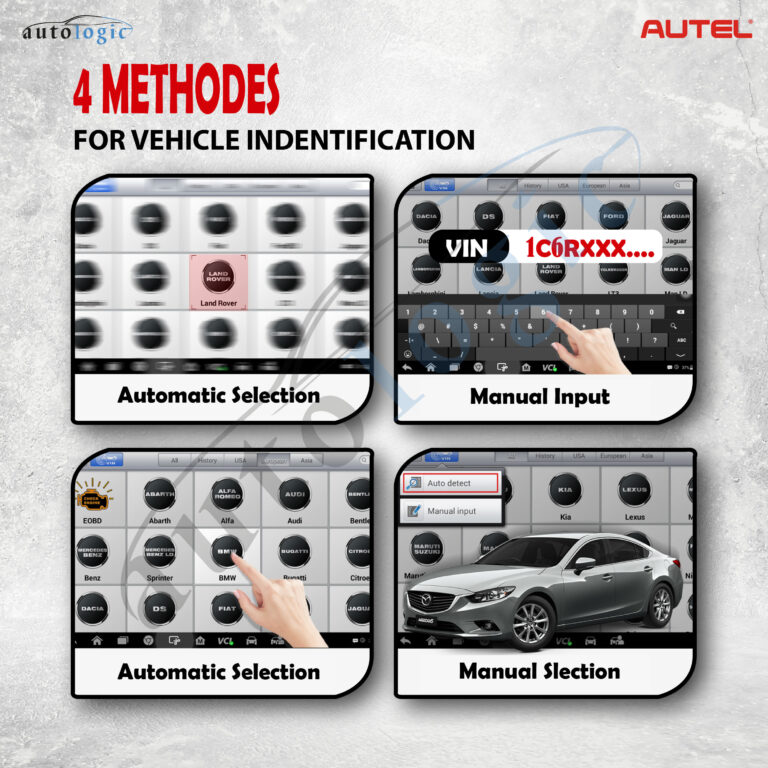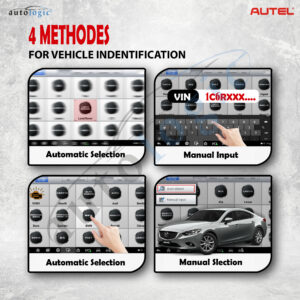 4 Methods for Vehicle Identification:
1. Auto VIN Scan: The MaxiCOM diagnostic system features the latest VIN-based Auto VIN Scan function to identify vehicles and scan all the diagnosable ECUs and run diagnostics on the selected system. This function is compatible with 2006 and newer vehicles.
2. Manual VIN Input: For vehicles not supporting the Auto VIN Scan function, you may manually enter the vehicle VIN.
3. Automatic Selection: The Auto VIN Scan can be selected after selecting the test vehicle manufacturer
4. Manual Selection: When the vehicle's VIN is not automatically retrievable through the vehicle's ECU, or the specific VIN is unknown, the vehicle can be manually selected.
Useful APPs for Shops and DIYs:
1.Shop Manager: You can well manage the workshop information with 3 available functions within this application: Vehicle History, Workshop Information, and Customer Manager. Intuitively look up the summarized details.
2.Data Manager: In case of any issues while performing diagnostics or services functions, please reproduce the issue and go to Data Manager- Data Logging to upload data log to Autel server and send us the serial number(at the back of the unit) to follow up the case until it's resolved satisfactorily.
3.Remote Desk: You can directly get ad-hoc remote support from Autel via Team Viewer software.
4.Cloud Report Management: Allows you to upload diagnostic reports to Autel Cloud so you can share reports with customers through QR Code/ email/ text message directly, customers can view the reports anytime.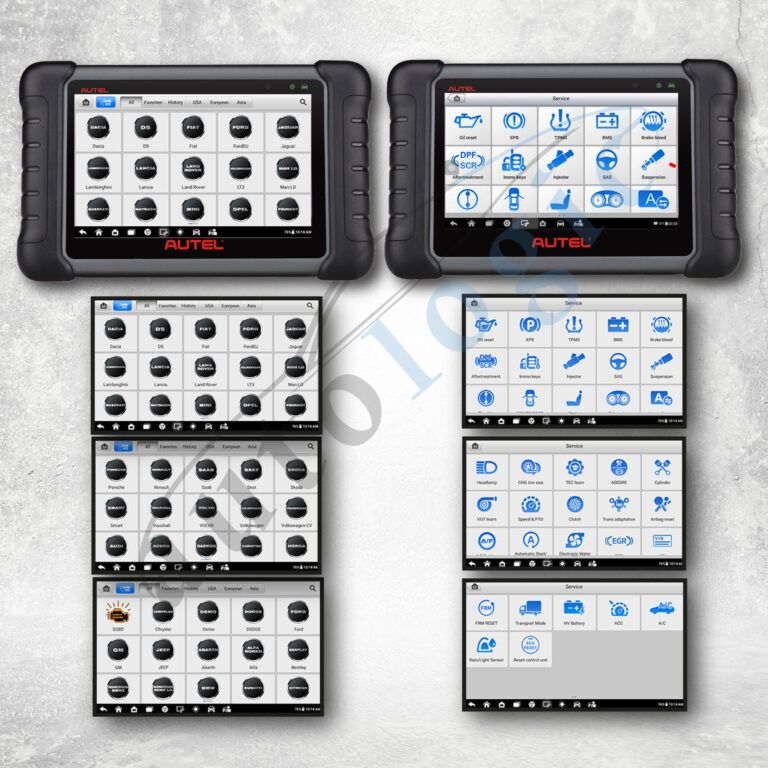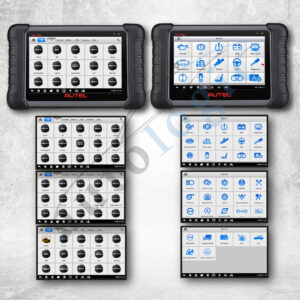 Autologic Sarl The Official Distributor In Morocco